"I no longer want to think about guides or stars": international chefs rethink life after COVID-19
René Redzepi went from 350 euro menus to 16 euro burgers and Mauro Colagreco wants to continue to give a memorable experience to his guests. Among the biggest names in gastronomy, each has its own way of digesting the coronavirus crisis.
Goodbye fried lichen with porcini powder, make way for burgers! Noma, the crown jewel of Copenhagen, crowned four times the best restaurant in the world, renowned for its unique, complex and experimental menu, which cost you 350 euros, has changed its formula. Since reopening on May 18, after several weeks of lockdown, the Danish restaurant only serves burgers at 16 euros each. 
What motivates this abrupt change? "We wanted to cook something that would make people leave their houses again," said chef René Redzepi. The speech coming from his colleague Matt Orlando, head chef of Amass, is a little more explicit, who now serves fried chicken in their restaurant garden: "It is estimated that 30% to 40 % of restaurants will disappear by February 2021. The borders are closed, and there are not enough Danes to fill all the existing gaps. To survive, you will have to please the locals, and as many as possible."
In this perspective, the photo of the burger dripping fat posted by René Redzepi on Instagram, to announce the new Noma menu, seems perfectly indicated. Much more than the fried duck brains he used to serve to their international guests (which had also toured social media channels). 
A time for reflection
Many restaurants have flourished by relying on this new gastronomic tourism. And many chefs saw their dining rooms filled with faithful reservations a year in advance from all the corners of the world. Most forgot the old premise that "the customer is king".
The 2010s brought globalization to the kitchens, but also the reign of the unique menu. The star chef delivered a melody to an audience conquered in advance — because, after having traveled several thousand kilometers to discover a disappointment wasn't an option. At the same time, the explosion of Instagram pushed cooks to favor aesthetics instead of taste.
In this context, the Covid-19 arrived like a bullet: not only do restaurateurs have to adapt to the desires of an exclusively local clientele, but, in addition, the desires of clients have changed with confinement. "If I survived the epidemic and survived the economic crisis, I don't want to spend four hours in a restaurant having pieces of art from a rockstar chef. I no longer want a cuisine that reflects the period of doubt that we are going through, " judges Andrea Petrini, co-founder of the World Restaurant Awards ranking.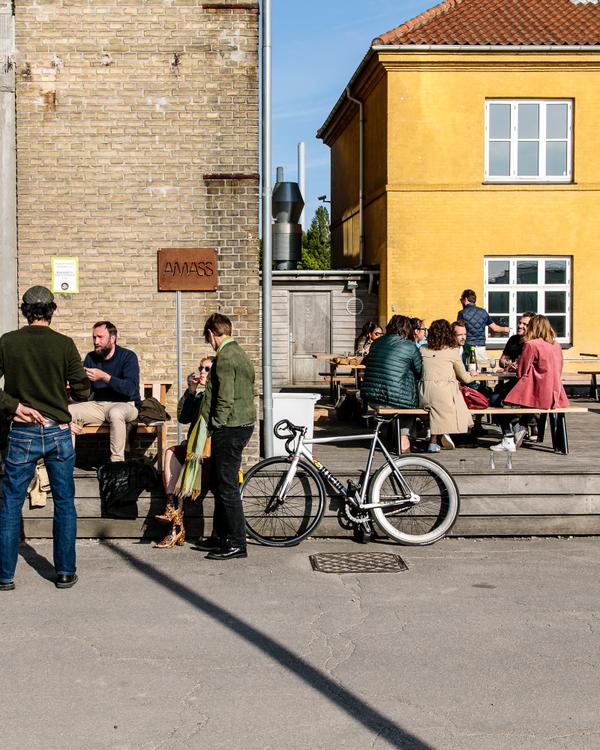 The closure of restaurants during lockdown will at least have the merit of having given cooks a time of reflection which they had never had before. Even if the diversity of situations on a global scale does not allow us to generalize, we can still note among urban brands a tendency to soften dogma, look at at Noma or Amass.
"I think the key to success will be flexibility," says Julien Royer. The French chef, whose restaurant Odette (three stars) in Singapore is still closed, predicts the "decline of the extended tasting menu and the increase in offers where customers will have more choices while retaining the quality of our establishments" . Indeed, many Michelin-starred restaurants have started to sell food from their regular producers and delivering everyday dishes at prices much lower than those of the pre-Covid.
Takeaway food?
Instead of his dinner menu at 250 euros, David Toutain, in Paris, has developed a large menu where there is a take-out menu at 76 euros, but also cordon bleu at 6 euros, or a beef pie with truffle at 18 euros. "My clientele was 60% French. We have to make sure that the guests that came once a year now come every month or every week," says Toutain.
On the other side of the globe, in San Francisco, chef Dominique Crenn has made the same calculation: the clients of her three-star can now buy takeaway meals for around thirty euros — and those who have been affected by the crisis can choose the 315 euro menu.
As for restaurants located away from city centers or in the countryside, the situation is somewhat different: most of these places remain "destinations". 
So, although she is 95% dependent on international customers, Ana Ros will not change anything at her Slovenian restaurant, Hisa Franko, located in the countryside, on the border with Italy. "I can't count on the locals: here there are more animals than humans. Foreigners are ready to travel miles to discover a piece of Slovenian land through my cuisine. It would make no sense to simplify it. And sooner or later, the Schengen area will reopen."
Get rid of bad habits
At Mirazur, on the French side of the Italian border, "customers do not come to eat, but to have an experience. I must live up to these expectations," says Mauro Colagreco. With its title of best restaurant in the world, according to the World's 50 Best, and its three stars in 2019, it is counting on a strong return of the locals to populate its restaurant when he is authorized to reopen. And meanwhile, he thinks about how to make the meal at Mirazur even more memorable.
"Before going to the table, the guests will have an aperitif in the vegetable garden to relax. Rather than hydroalcoholic gel to disinfect their hands, they will be presented with a washing ritual in basins with aromatic soaps and flowers. To forget the hospital world and immerse yourself in beauty," said Colagreco enthusiastically.
Whether they choose to democratize or deepen their search for perfection, the great international restaurants shaken by the Covid-19 crisis have a unique opportunity to get rid of the bad habits that routine had imposed on them, to think about who they address and in what way. "Before, we used to say: we can't do that, it's not in our DNA. It's a sentence I never want to say again, " promises Matt Orlando.
"I hope that by showing how vulnerable we all are, whether we are number 1 on a list or not, the crisis will put things in perspective. It is time for the profession to step aside and stop the escalation of rankings, the races to "like" on Instagram, " said Matt Orlando.
"I don't want to think about the guides or the stars anymore," says David Toutain. I just want to cook, get back to basics, keep my business going. " In healthy intentions, for those who will come out the restaurants of the crisis, these are not the rankings. But the customers - preferably satisfied.
(Original article from Le Monde "Je ne veux plus penser aux guides ni aux étoiles: l'introspection s'invite chez les chefs internationaux")